Are you the proud owner of a Ferrari Gtc4Lusso and looking to sell it? If so, you have a fortune because there are many potential buyers who would love to take your Enzo Ferrari brand off your hands. Selling an exotic vehicle like this can be quite complicated, however, as there are certain steps that must be taken in order to get the top dollar for your car. 
With some careful planning and a few other details, you will be able to find the perfect buyer for your Ferrari Gtc4lusso and maximize its value. Here is what you require to know about selling an exotic car like yours.
Overview of Ferrari GTC4Lusso
The Ferrari GTC4Lusso is a high-performance, luxury 2+2 grand touring coupe that was first introduced in 2016. It combines the comfort and convenience of a daily driver with the exhilarating power of a supercar to create an unforgettable driving experience. 
Engine Performance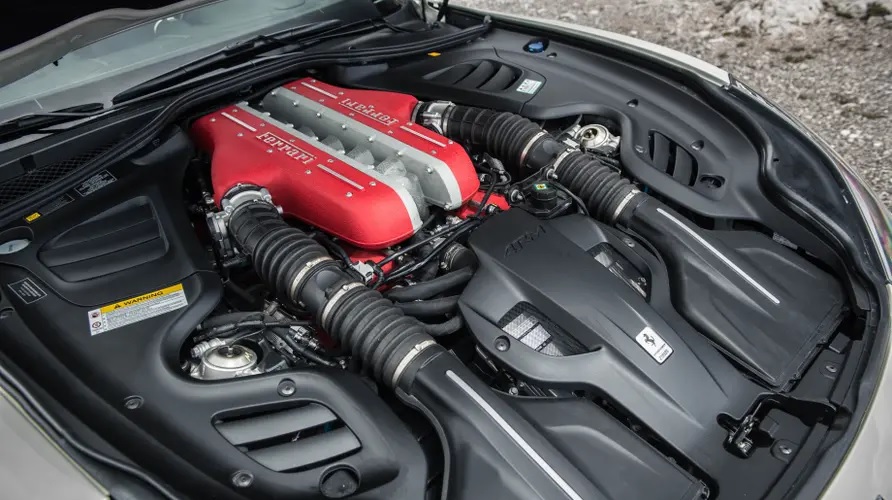 The Ferrari Gtc4Lusso is powered by a 6.3-liter naturally aspirated V12 engine that produces 680 horsepower and 514 lb-ft of torque, making it one of the strongest cars in its class. It's capable of going from 0-60 mph in just 3.4 seconds, making it an ideal choice for those who want an exciting and thrilling ride.
Features
The Ferrari Gtc4Lusso comes equipped with a variety of iconic body styles, features that make it different from the competition. It has an adjustable suspension system, carbon-ceramic brakes, adaptive cruise control, and a dual-clutch seven-speed automatic transmission. The interior includes full leather upholstery, dual climate control, and a premium sound system.
Car Handling
The Ferrari Gtc4Lusso is known for its impressive handling capabilities, thanks to its all-wheel-drive system and Torque Vectoring technology. It has a low center of gravity and excellent weight distribution that provides optimal grip in corners, making it the perfect car for those who want an agile ride.
Safety Features
The Ferrari Gtc4Lusso is equipped with a variety of safety features, including airbags, ABS brakes, and an advanced traction control system. It also has an optional Driver Assistance Package that includes adaptive cruise control and lane departure warning systems.
Preparing the Ferrari for Sale
Preparing the used Ferrari for sale refers to preparing the car for the market. This section outlines the steps a seller can take to ensure that the car is in the best possible condition before being sold.
Cleaning The Car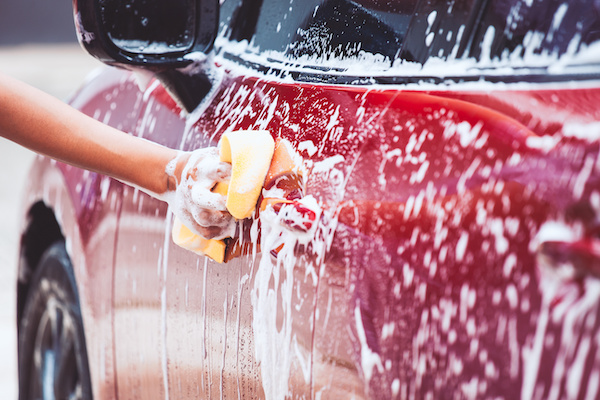 The importance of cleaning the car inside and out cannot be overstated. A clean car is more appealing to potential buyers and can significantly affect the selling price. When preparing a Ferrari Gtc4Lusso for sale, it's essential to take the time to clean the car thoroughly. This should include the exterior, interior, and engine bay. For the exterior, a gentle wash and wax can help maintain the car's paint job and bring out its luster. The interior should be vacuumed to remove any dust and debris that may have accumulated over time. The engine bay should be wiped down to ensure it is free of grime and oil residue.
Servicing the Car
It's also important to service the car before putting it up for sale. This includes checking all fluid levels, replacing any worn parts, and ensuring that all safety features are in good working order. A full-service report can give potential buyers confidence that the car is in top condition and has been properly maintained throughout its life.
Mention Required Work
Mentioning any repairs or maintenance that should be done before selling is also crucial. Buyers will want to know if there are any issues with the car, and fixing them beforehand can increase the car's value. Sellers should check for mechanical problems, such as leaks or worn-out parts, and fix them if necessary.
Setting Ferrari Price
Setting the price is a critical step in selling your Ferrari GTC4Lusso. This section outlines the steps a seller can take to determine the appropriate price for the car.
Research the Current Market
Researching the current market value of the Ferrari GTC4Lusso is an essential step in setting the price. Sellers should check the prices of similar cars on the market and consider the mileage, condition, and additional features. This research can help sellers determine a realistic price range for their cars.
Additional Features or Modifications
Considering additional features or modifications that might increase the value normal used car is also important. If the car has rare or desirable features, such as custom paint or upgraded sound systems, these should be considered when setting the price. Modifications made to the car should also be considered, as they can positively or negatively impact its value.
Competitive Price
Setting a fair price competitive with similar cars on the market is the final step in this process. Sellers should aim to set a price for prestige cars that is neither too high nor too low. Pricing the car too high may discourage potential buyers, while pricing it too low may result in a loss for the seller. A fair price can help the car sell quickly while also getting a good return for the seller.
Negotiating with Potential Buyers
Negotiating with potential buyers is an important part of selling your first Ferrari car. Sellers should be prepared to discuss the car's features, condition, and price. When negotiating with car buyers, it's important to be polite and flexible in order to build a good rapport. Being courteous and accommodating can go a long way toward creating a positive relationship that could ultimately lead to the sale of the sports car. Sellers should take time to explain the features of the car, talk about its condition, provide any necessary documentation, and negotiate a price that is fair for both parties.
Completing The Sale
Once a seller and buyer have come to an agreement, a few steps must be taken to complete the sale of the Ferrari GTC4Lusso. Completing the sale correctly will help ensure both parties are satisfied with the transaction.
Transferring Ownership
The first step is transferring ownership to the buyer. The seller must provide the car buyer with the title and registration documents. In some cases, a payment bill of sale may also be necessary. The buyer must then register the car in their name and pay any applicable taxes or fees. 
Final Check-in With Buyer
Sellers should also conduct a final check-in with buyers to ensure they are satisfied with the purchase. This is an opportunity for sellers to address any concerns buyers may have and answer any questions about the exotic car. This can help ensure the buyer is happy with their purchase and build a good relationship for future transactions.
Sell Your Ferrari At Exotic Auto
At Exotic Auto, we specialize in buying Ferrari models like Ferrari GTC4Lusso. Our team of experts can help you set the right price for your car and find the perfect buyer for it. We will handle all aspects of the process, from advertising to negotiation, so that you can rest assured that your car is getting the best cash offer possible. Contact us today to learn more about selling your Ferrari car online with Exotic Auto!