If you're looking to sell your Ferrari F12, you've come to the right place. Selling a car of this caliber can be intimidating, but with the right knowledge and preparation, it can be done quickly and easily. This guide will provide you with all the information you need for a successful sale, including tips on how to make sure your car stands out from other similar models in the market. With our guidance and advice, selling your Ferrari F12 will become an effortless process that will take up little of your time or energy. So let's get started!
Determine The Value Of Your Ferrari F12
Before you list your sports car for sale, it's important to understand its market value. The step is to determine the value of your Ferrari F12. You can start by researching the prices of similar F12s that have sold recently in your area and using that information to set your asking price.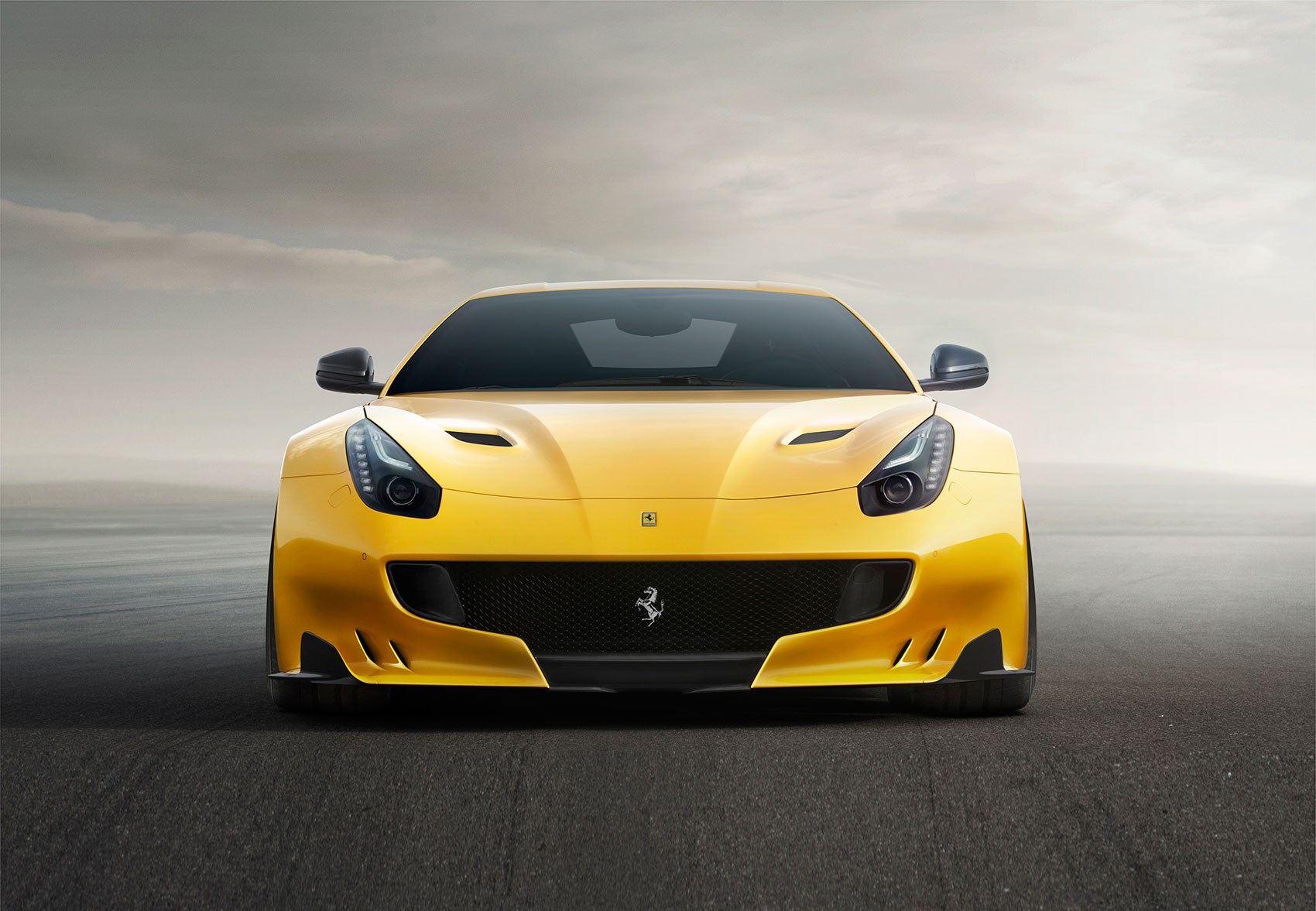 When it comes to deciding the value of your Ferrari F12, consulting a professional appraiser is the best way to get an accurate estimate. Professional appraisers can provide you with an unbiased and experienced opinion on your car's worth, taking into account factors like its age, condition, and mileage, as well as any modifications or customizations you may have made to the vehicle. Make sure you factor in depreciation and look at current market trends, so you know what buyers are willing to pay for a vehicle like yours. 
Get Your Ferrari F12 Ready For Sale
The next step is to get your Ferrari F12 ready for sale. This includes thoroughly cleaning the exterior, interior, and engine compartment, making any necessary repairs such as replacing worn-out brakes, spark plugs, or any other parts that need to be replaced, and taking care of routine maintenance tasks like oil changes and tire rotations. Additionally, if you have any aftermarket modifications or customizations, make sure they are fully operational and in good working condition.
When it comes to selling a Ferrari F12, high-quality photos of your car are essential for showcasing its features and condition. Take multiple close-up shots of the interior and exterior, as well as any aftermarket modifications or customizations you have made. Also, make sure to take pictures of any important documents, such as the title, registration, and maintenance records.
Advertise Your Ferrari F12
Once your car is ready to go, it's time to start advertising. Advertising the Ferrari is a crucial step in selling the car. 
Choosing Platform
Choosing where to advertise the Ferrari is the first step in this process. Sellers can advertise on online marketplaces such as Exotic Auto, eBay, Craigslist, Autotrader, or through a dealership. Each platform has pros and cons, and sellers should choose the best fit for their needs and budget. 
Compelling Advertisement
Writing a compelling advertisement that highlights the car's unique features and history is also important. The advertisement should be detailed and accurate, describing the car's condition, mileage, and any custom features or modifications. The seller should highlight the car's history, such as previous owners or notable events.
Showcase Your Car
Including high-quality photos that showcase the car's condition is crucial. The photos should be clear, well-lit, and taken from multiple angles. Potential buyers will want to see the car's exterior, interior, and engine bay, so sellers should take photos of all these areas. This will give potential buyers a better sense of the car's condition and features. 
How To Negotiate The Sale
Negotiating the sale of a Ferrari F12 is an important step in the process. Before negotiations begin, it's important for sellers to establish a fair price and have a clear understanding of what they are willing to accept. It's also important to remember that buyers will often try to bargain down from the original asking price, so it's best to have some wiggle room in terms of pricing.
When negotiating, it's important to be firm and polite. Remember that the goal is to get a good deal while still treating the buyer with respect. It's also important to stay focused on the details and not get too caught up in emotion or personal feelings.
Complete The Sale
Once the negotiation of the sale has been agreed upon, it's time to arrange for payment. Payment can be accepted in a variety of ways, such as wire transfers, cashier's checks, money orders, certified checks, or credit cards. Cash is also an option but not recommended.
For wire transfers and cashier's checks, buyers should be sure to provide proof of the transfer. Make sure you have the buyer's full name and contact information, as well as their bank's routing number.
It's important to arrange for delivery or pick-up of the vehicle once all paperwork has been completed and payment has been made. Depending on the buyer's location and circumstances, it may be possible to arrange for shipping. Otherwise, the buyer should plan to pick up the car at a previously agreed-upon time and place.
Wrap Up The Sale
After the sale is complete, there are a few more things you'll need to do. Cancel your insurance policy, remove your license plates from the car, and notify your state's DMV of the sale. If you're purchasing a new car to replace your F12, you may need to transfer your registration and license plates to your new vehicle. Ferrari is a great vehicle that has high-profit margins for buyers and sellers.
Exotic Auto Your Exotic Car Buyers
Exotic Auto is a popular marketplace for buying and selling exotic cars. They specialize in Ferraris, Lamborghinis, Porsches, and other high-end vehicles. When you list your Ferrari F12 on Exotic Auto, you will have access to sales nationwide. If you want to sell your F12 quickly and easily, Exotic Auto is the place to go for consignment!