Acquiring One Exotic at a Time
Sell My Ferrari Daytona SP3 – Expert Analysis By Exotic Auto
Are you considering selling your prized possession, the iconic Ferrari Daytona SP3? If so, you've come to the right place. Exotic Auto, a renowned dealership in the world of exotic cars, is here to provide you with expert analysis and guidance on selling your Ferrari Daytona SP3. With our in-depth knowledge of the market and years of experience dealing with exotic automobiles, we can help you navigate the process and ensure that you get the best possible return on your investment. Whether you're a seasoned collector or a first-time seller, trust us to assist you in selling your Ferrari Daytona SP3 with precision and expertise.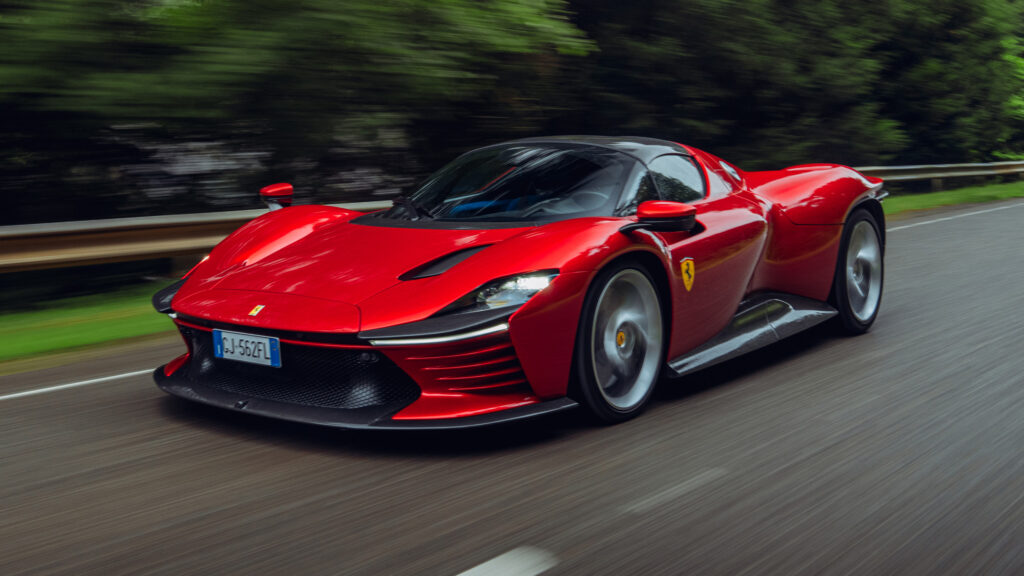 What Sets The SP3 Apart From Other Similar Models
The Ferrari Daytona SP3 stands out from other similar models due to its exclusive and limited production, bespoke customization, and iconic design elements. The amazing features and innovative design increase its value manifold. Here are some key factors that set the SP3 apart while increasing its price: 
Exclusivity And Limited Production
The Ferrari Daytona SP3 from the Icona series is a true gem in the automotive world, boasting a level of exclusivity that is hard to come by. With only 599 models, the SP3 is highly coveted by car enthusiasts and collectors alike. Its limited production ensures that each car is unique and rare, making them stand out from other Ferraris. Due to its exclusivity, the SP3 often comes with a steep price tag, only adding to its desirability. It's clear that Ferrari has created a masterpiece with the Daytona SP3, showcasing their dedication to producing top-of-the-line, exclusive vehicles.
Targa Top And Striking Aerodynamics
One of the value-adding features of the Ferrari Daytona SP3 is its unique Targa top design, which channels air toward the engine cover and reduces cabin noise. This design element provides an open-top experience for the drivers while maintaining the luxurious and relaxing ambiance of a grand touring vehicle. In terms of aerodynamics, the SP3 has been meticulously engineered to manage airflow efficiently, promote heat extraction from the engine, and maintain stability at high speeds. The streamlined form, sculpted lines, and innovative air intake work together to create a highly functional and visually striking masterpiece that will provide you with the best value.
Powerful Performance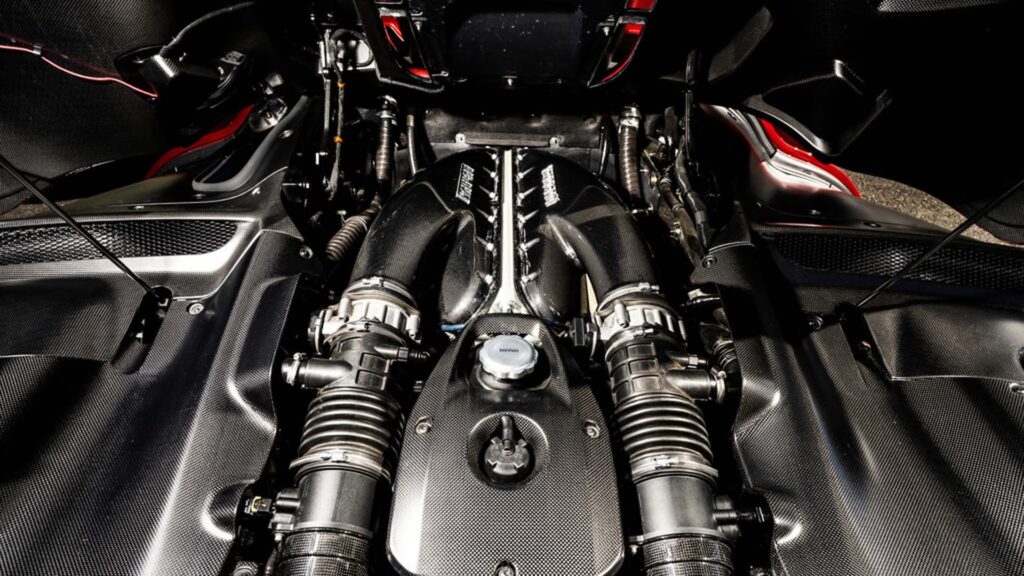 Under the hood, the Ferrari Daytona SP3 houses a formidable 6.5-liter V-12 engine that produces an impressive output, propelling the car to a top speed of 340 km/h. This powerful performance is complemented by a finely tuned suspension system, responsive steering, and advanced braking technology, making the SP3 an exhilarating and valued experience. The car's exceptional power-to-weight ratio ensures rapid acceleration and nimble handling, enabling buyers to fully exploit the potential of this high-performance machine.
Coolest And Comfy Interior
The SP3's interior is as striking as its exterior, featuring trendy and cozy elements. The eye-catching dashboard, HMI touch controls, ergonomic wrap-around seats, and adjustable pedal box ensure comfort on long trips for passengers of various heights and body types. This vehicle is made for everyone. The independent headrests built into single-piece seats offer both aesthetics and comfort, making the SP3 a luxurious and valued vehicle.  
Important Considerations When Selling Your Ferrari Daytona SP3
Selling a Ferrari Daytona SP3 requires careful consideration and attention to detail to ensure that you get the best value for your vehicle. In this regard, the following are important considerations when selling your luxurious sporty.
Research The Market
Before selling your Ferrari, it is essential to research the market to determine its current value and demand. This will help you establish a fair price that reflects the car's condition, mileage, and authenticity. You can consult with experts such as car dealers, auction houses, or online car valuation sites to get an accurate estimate of your car's value. Additionally, you can also research the recent sales history of similar Ferraris to understand the demand and fluctuations in the market.
Vehicle Condition And Maintenance
The condition and maintenance of your Ferrari Daytona SP3 play a crucial role in the selling process. Buyers are often willing to pay more for a well-maintained and restored car than one that requires extensive repairs or refurbishments. Therefore, it is important to ensure that your car is in excellent condition, with all the original parts and accessories intact.
Documentation And Service History
Providing full documentation and service history is critical when selling a Ferrari Daytona SP3. This includes the original owner's manual, service, and maintenance records, build sheets, and any other supporting documents that validate the car's authenticity and provenance. A comprehensive service history shows buyers that the car has been well-maintained, which strengthens their confidence in the purchase.
Professional Detailing
A professionally detailed Ferrari Daytona SP3 can add significant value to the car's selling price. Therefore, it is recommended that you have your car professionally detailed before listing it for sale. A detailer will help to remove any scratches, dents, or imperfections on the paintwork, upholstery, and engine bay. Additionally, professional detailing will also make the car look shiny and new, which adds to its appeal and attractiveness.
High-Quality Photos And Videos
When selling online, high-quality photos and videos are crucial to attracting potential buyers. It is essential to take clear, well-framed, and high-resolution photos that showcase the car's exterior, interior, and engine. Additionally, you can also create a video walk-around that highlights the car's features and condition. This assists in building trust and credibility with potential buyers, who can accurately assess the car's condition and authenticity.
Engaging Listing Description
Along with providing relevant information on car history and originality, you also need to create an engaging listing description that speaks to potential buyers. You can also highlight any unique features or selling points that set your car apart from others on the market. An engaging and informative description helps to attract potential buyers and pique their interest in your car.
Online Platforms And Advertising
Finally, choosing the right online platforms and advertising channels is critical to reaching potential buyers. You can list your Ferrari Daytona SP3 on popular car marketplaces. Additionally, you can also use social media channels such as Facebook or Twitter to promote your car sale. An easy way to do this step is by letting the dealership advertise your car through their extensive network. This helps to reach an amazing and wider audience, increasing the chances of securing the best deal.
Tips For Finding The Right Buyer And Price
To help guide owners looking to sell their Ferrari Daytona SP3, here are some tips for finding the right buyer and price.
Targeted Advertising
One of the most important ways to find the right buyer for your Ferrari Daytona SP3 is through targeted advertising. Social media platforms are excellent channels through which to promote your vehicle to a specific audience of Ferrari enthusiasts. By leveraging targeted advertising, you can ensure that your ad reaches only those who are interested in buying a Ferrari, increasing the likelihood of a sale.
Engage With Ferrari Enthusiast Communities
Engaging with Ferrari enthusiast communities is a great way to increase exposure for your car. Look out for events tailored for Ferrari owners and enthusiasts, join online forums, and seek out groups on social media sites that specialize in Ferraris. This way, you can connect with those who appreciate the rarity of the Daytona SP3 and share a deep passion for the car.
Utilize Professional Dealers And Brokers
Professional dealers and brokers have the experience, knowledge, and networks to connect Ferrari owners with potential buyers. These professionals can also help with the valuation of your car and provide valuable insight into the current market and pricing trends.
Expert Valuation
To make sure you get a good deal when selling your Ferrari SP3, it is critical to obtain an expert valuation. An appraiser with experience valuing high-end luxury vehicles can provide you with an accurate estimate of your car's market value. Armed with this information, you can set a realistic asking price that will attract buyers while still ensuring that you receive a fair price.
Be Flexible With Pricing
Being inflexible with the price of a car could limit the pool of potential buyers significantly. It is imperative to consider accepting offers within a reasonable range of the car's true value. It's also important to show transparency by allowing potential buyers to have their experts appraise the vehicle.
How To Ensure A Safe And Secure Transaction When Selling
The Ferrari Daytona SP3 is a highly sought-after exotic sports car that enthusiasts all over the world covet. As the seller of this unique vehicle, ensuring a safe and secure transaction is of the utmost importance. With the high monetary value of this car, there is also an increased risk of fraudulent activities and scams. Therefore, it is crucial to take certain precautions to ensure a successful transaction.
Verify Buyer Credibility
Before commencing a transaction, it's important to verify the credibility of the buyer. This can be achieved by doing a background check on the individual or the dealership through various avenues, such as social media platforms, reviews, or professional networks. Additionally, it is important to ask for references and verify them. By doing so, you can ascertain that the potential buyer is trustworthy and not involved in any fraudulent activities.
Secure Payment Methods
The payment process is a crucial element of a safe and secure transaction. It is recommended to use a secure service, which can ensure that the payment is secure and released only when both parties have fulfilled their obligations. Alternatively, you can opt for transfers or cashier's checks, which offer a higher level of security than cash or personal checks. Be cautious of guests who offer to pay with cryptocurrencies or other unconventional methods.
Professional Dealership Assistance
If you are not confident in handling the transaction on your own, it is recommended to use professional dealership assistance. A reputable dealership like Exotic Auto can facilitate the transaction, ensure all legal documents are in order, and provide advice on securing payment. Additionally, they can offer you a neutral platform to conduct the transaction with the benefit of an expert perception check.
Get Top Dollar For Your Ferrari Daytona SP3 With Exotic Auto
So, when looking to sell your Ferrari Daytona SP3, you can trust the experts at Exotic Auto. With our vast knowledge of the exotic car market and a commitment to getting top dollar for your car, you'll have peace of mind selling your beloved SP3. From setting the right price to selling and executing a secure transaction – Exotic Auto has you covered. Don't settle for just any buyer or any price when you can get the best with Exotic Auto. Visit our website today and see just what makes us the premier choice for selling your exotic car.